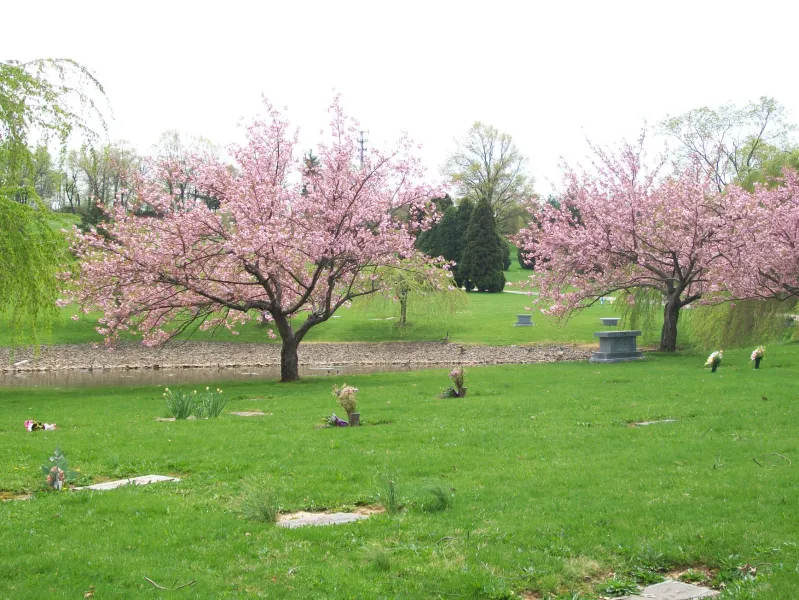 George Washington Memorial Park
George Washington Memorial Park, home of Kirk & Nice, Inc., offers many types of unique and personalized options to commemorate the lives of loved ones and to help ensure that legacies will endure for generations to come. Whether your preference is traditional ground burial, lawn crypt gardens, mausoleum entombment or a memorial choice specific to cremation, George Washington Memorial Park has selections ranging in price and style to accommodate your needs.
This historic location was established as a cemetery in 1938, but it was once the site of a camp setup in October 1777 by George Washington and the Continental Army, weary between battles.
That encampment — now known as George Washington Memorial Park — stands as a symbol of patriotism that echoes much of our nation's history and tradition.
Built on cemetery grounds in the late 1970s, the Heritage Chapel Mausoleum is a popular choice for area families as a lasting tribute and final resting place. This mausoleum features breathtaking stained glass and a chapel so beautiful that it is often used for weddings.